Treat yourself to an Erotic Outcall Massage In Hong Kong
How do you like the idea of a beautiful woman arriving on your doorstep, well-versed in the art of naturist massage? Relish in our professional outcall escort massage services in Hong Kong without stepping a foot outside your hotel or home.
Feeling stressed from work? Unable to lower your shoulders and take a deep belly breath? Is your back in knots or perhaps you miss feeling physical closeness to someone? Are you living in Hong Kong, or travel to and from Hong Kong for work or leisure? If you are attracted to the idea of receiving an erotic massage from an experienced masseuse, but don't like the idea of visiting a massage parlor, our outcall massage services are perfect for you.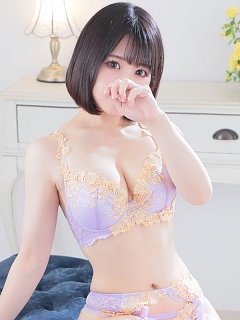 Kaishun Massage Hong Kong is a professional and discreet erotic massage parlor, specialized in outcall massage services. When you call on us, you will be serviced by an expert masseuse, skilled in the art of providing ecstatic relief in the comfort of your own home, hotel room or space of your choosing.
The Purpose of Kaishun
Kaishun – Libidinal Rejuvenation – Massage ( 香港回春マッサージ) was originally put into practice for the healing and recovery of male function in the Far East. This rejuvenating massage module mainly consists of hip massage, ball massage, groin massage & lingham massage, together with full body sensual massage of various erogenous zones.
Our experienced masseuses will ensure you experience the luxury of our hotel outcall massage and naturist massage in a place of your choosing, be it in the comfort of your home or a luxurious hotel room.
If this will be your first erotic outcall massage, feel free to check out our information for first time customers, and then book your appointment via WhatsApp. We will do what it takes to guide you through every step of the way, making you feel as comfortable as possible throughout the process.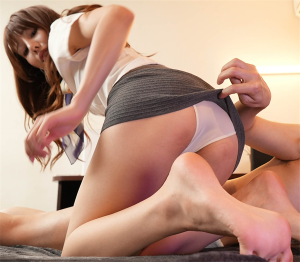 SERVICES & RATES
Outcall Massage Services
Our Kaishun Erotic Outcall Massage Service includes:
Kaishun Massage –  full body sensual oil massage, hip massage, ball massage, groin massage & lingham massage
Nipple-licking
Highly intimate body-to-body slide to release

Goddess worship

at your preferred style, as long as it does not pose any health hazard or discomfort to her
Reverse massage, at customer's discretion
Naturist massage, meaning our masseuse is completely naked
Outcall Massage Rates:
Our outcall service rates (all inclusive, tip not expected):
60 mins: HK$1800
90 mins: HK$2400
120mins: HK$3000
Four-hand massage (for maximum indulgence)
Immerse yourself in a world of unparalleled relaxation with our Four Hands Outcall Massage Services. This special therapy involves two expert masseuses synchronizing their movements to double your pleasure. A step above our standard massage, the Four Hands massage ensures twice the relaxation and twice the healing.
At Kaishun, our masseuses are trained in the art of naturist massage, and during the Four Hands massage, they work together, seamlessly transitioning between pressure points and soothing strokes. With four hands expertly moving across your body, your mind will have no choice but to surrender to the overwhelming sense of tranquility and pleasure.
Four-hand service rates (all inclusive, tip not expected):
• 60 mins: HK$3600
• 90 mins: HK$4800
• 120mins: HK$6000
Other erotic Outcall Massage Services beyond the ambit of Kaishun Massage
Each of our masseuses carries with her unique strengths, penchants and creativity. With us, you may also experience a wide array of performance options, including inter alia, rim, bbbj, cim, dt, cif, cob, owo, fk, 69, a-level, toy, pse, gfe, water sports, hard sports, and more when you book with certain masseuses. Please feel free to indicate your wish while arranging your appointment, and we will do our best to make it come true.
Beautiful Women, Expert Masseuses for our Naturist Massage Services
Masseuses at Kaishun Massage are renowned for their skill, expertise and knack for intimate service. Combining strong foundations of traditional massage with a natural inclination to serve, our masseuses are extensively trained in sensual service across a wide range of disciplines and specialties.
Whether you have a taste for tantra, want to indulge in your unrealized fetish, or simply seek full-body relief, you will achieve full and complete satisfaction with our outcall massage services. Each masseuse has her own unique strengths and talents – rest assured they will be eager to share them with you!
We cater to a wide range of preferences. From statuesque stunners to petite princesses, we have got your needs covered. Perhaps you'd like to be serviced by a young and eager 19-year-old, or a warm 34-year-old expert. No matter your preference, our masseuses all have a friendly, clean charm to them, along with an attractive disposition and innate sense of hospitality.
We invite you to opt for our hotel outcall massage and indulge in a session of Kaishun Massage from the comfort of your hotel room.
What can you expect from our erotic massage services?
Starting with a pillow under your back, head and waist, the patron bends their knees with both legs slightly opened. Your whole body will be rubbed from head to toe, with aromatherapy oil applied from the waist down to the calves.
This helps the flow of energy course through the body, heightening sensitivity for the ultimate sensual delight. The combination of warm oil and the gentle hands of our masseuses produces an effect of deep relaxation, with the root chakra springing to life through lingham massage.
Taking the utmost care to massage each and every corner of the body, our masseuses focus on your erogenous zones (also known as pleasure spots), from the top of your head to the toes on your feet. You will be immersed completely in erotic pleasure and satisfaction, knowing that our discreet and complete services will allow you to relax, dream and enjoy your own melting moment.
Traveling surcharge for erotic outcall massages to Wan Chai, Tsim Sha Tsui and other areas around Hong Kong
Our masseuses are ready to travel to you in and around Hong Kong, bringing erotic outcall massages to all downtown metro areas such as Wan Chai and Tsim Sha Tsui at no travel surcharge if sufficient notice is given. Travel surcharge to other areas is as follows:
Metro areas of Hong Kong Island & Kowloon: No surcharge
Non-metro areas of HK Island & Kowloon: Return taxi fare from/to nearest MTR
New Territories and airport area: Return taxi fare from/to down town
Late night appointment or rush appointment: Return taxi fare
Don't Wait, Indulge in an Exquisite Outcall Massage Today
Don't deny yourself the pleasure and relaxation you deserve. Elevate your wellbeing with our specialized outcall massage services right in the comfort of your home or hotel room. From an intimate escort massage to a four-hands massage, our skilled masseuses are ready to whisk you away into a world of tranquility and pleasure. With Kaishun Massage, relaxation and bliss are just a phone call away. Schedule your session today and let us bring the magic of a sublime massage experience to you.
Contact us today to book your erotic Kaishun massage. We look forward to hearing from you soon!